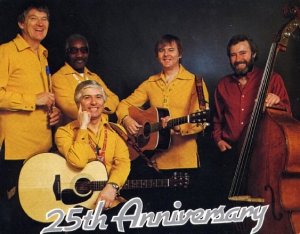 There were four Spinners Cliff Hall, Tony Davis, Mick Groves and Hughie Jones who sang and played a variety of instruments in different permutations and combinations. 



In concert you would find Cliff playing guitar and leading the singing of his native West Indian songs, whilst his harmonica playing lent a strong suggestion of the traditional 'squeeze box' sound to many of the group's sea songs.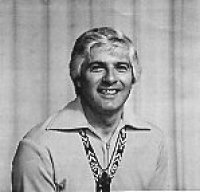 Mick, the grey haired, Man.Utd. obsessive one, led most of the songs from the North and provided the strong basic guitar rhythm for most of the group songs. His agile three finger picking on some of Cliff's songs has helped create a Liverpool Caribbean sound! 



Making his own songs and singing traditional ballads were Hughie's most distinctive activities. In addition his carefully wrought guitar patterns perfectly complemented Mick's rhythms in many songs and he played a mean blues harp ( as tutored by the late great Sonny Terry). 

All three, at one time or another, would take a turn on the group's communal 12str. guitar.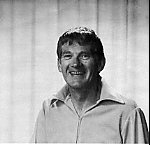 Six foot seven (2 metres) Tony Davis did most of the Spinners talking; a factor that gave rise to the mistaken idea that he was the leader (no one could lead this bunch!) – He liked to have a go at songs in various accents and played whistle, banjo, recorder, maraccas, kazoo and African thumb piano (Mbira). 



For several years The Spinners used the best players to hand in various cities where they appeared. In particular Bill Brown and Spike Heatley in London and the Home Counties, also for TV, Radio and Recordings. In the early seventies they settled on a genial, real ale connoisseur, 'Count' John McCormick, who became their permanent bass player, musical director and eventually was seen as the 5th.Spinner. 

For more information on the Spinners and a more detailed history of the group click here. 

The photo's of the band on the right are from an old concert programme published by Mockbeggar Music, for more information on the individual band members click on their pictures.