The Beginning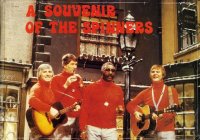 In the Autumn of '58 The Spinners got together and although the eventual quartet remained unchanged, the early days saw Stan Francis, Tony's wife Beryl, his sister Joan and Jacqueline MacDonald (who left to form the folk duo 'Jacquie & Bridie'), as members of The Spinners.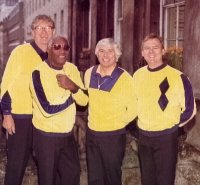 They started their Folk Club in Oct.'58 and continued to run it for nigh on 25 years before handing the baton to a group of regulars who still run the club as the Triton Folk. Tony, Mick and Hughie emerged from the amazing Merseyside Skiffle Scene and Cliff was roped in by Tony from his contacts on the Jazz scene.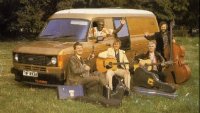 They set out with the folk club to establish a weekly place where singers, musicians and poets could display their talents. The club would be regularly advertised in the entertainment columns in the local paper, offering an alternative to cinemas, dance halls, jazz clubs and newly emerging discos. They also wanted to spread their new found enthusiasm for folk music prompted by Redd Sullivan a visiting seaman from London who suggested they should try singing English stuff rather than trying to imitate Americans.
They opened with 13 songs they could do as a group and the rest of the evening was taken up by solo songs by the band and any of the audience of 25 friends who fancied doing a turn. The club moved on and by 1963 the Spinners were playing to a regular weekly audience of 100+.
Bill Leader from Topic Records came and did a live recording (Songs Spun in Liverpool). They were spreading their wings and became regulars in London at Cecil Sharp House (HQ English Folk Dance & Song Society) and The Troubadour. Peter Kennedy of the EFDSS did an LP for HMV (Quayside Songs Old and New). Eventually Philips Records signed them to a four year contract which led them to take the chance and turn professional.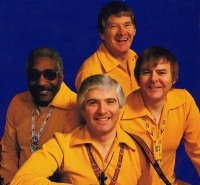 They stayed with Philips for 8yrs, producing 8 albums, 4 EP's, 14 singles and 10 compilation LP's. Moving on to join the mighty EMI they produced another 8 albums and 4 compilation discs.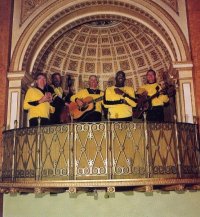 Having turned professional and hit the road they built an audience throughout Great Britain and Ireland moving on from folk clubs to fill all the major concert venues till their retirement in 1988. This was achieved through a lot of travelling aided by becoming regulars on radio with their own series on Radio 4 and Radio 2 and also TV.
TV particularly liked them so did the viewers. Their first big appearance was on the ABC TVcelebration of its 10th Anniversary then they becoming regulars on 'Barndance', BBC1 and BBC Children's TV 'Dance and Skylark'. Following their appearance on 'A Spoonful of Sugar' they were offered their own series on BBC1 in 1970. The 6 week series ran every summer for 7yrs. They also did their own BBC1 Christmas Special which ran until 1985. There were numerous other guest spots on all the major TV Saturday music and comedy shows including the hilarious Morecambe and Wise Show.
Internationally they did TV and tours in Norway and Denmark, Holland, Germany and further afield they worked in Australia and New Zealand, Canada, the USA and most mind blowing of all in West Africa where they did numerous concerts and TV in Nigeria, Cameroon, Ghana, Sierra Leone and Senegal.
After retiring in December 1988 they were persuaded out and privileged to lead the community singing at the all Merseyside Cup Final in May'89. After that finale Cliff as the daddy of the group retired and now lives in Australia where he still occasionally does a turn at his local folk club, Mick went into local politics and became Chair of Education on Wirral Borough Council for 10 yrs, but is now back on the music scene in Exeter. Hughie continued to play and record and remains in Liverpool, and Tony went back to his first love Jazz.
Finally after much pressure from public demand they were tempted by their management to do 3 Christmas tours in '92,'93 and '94, before finally, finally calling it a day.