Mick Groves
Still waiting for a completion date for my CD. So for all those who pre-paid for a copy please contact me at, exegroves@gmail.com, as to whether you want a refund or are prepared to wait until I can send you a copy which I will do as soon as I have it in my hands.PROFOUND APOLOGIES.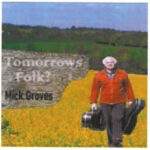 Following Spinners Legends final great shows at Liverpool Philharmonic Music Room 2nd & 3rd Oct. I have a new CD Tomorrows Folk which will be available from mid-November. I am very sorry for the delay but the producer has been very ill but is now back at work.
When we started our folk club in 1958 we then went to a festival at EFDSS in London. There we met people who were well versed in folk-songs. All of them told us to remember that most of the songs we were singing were 'popular songs of their day'. Hence Tomorrows Folk is my guess at what will be being sung in folk clubs now and in the future.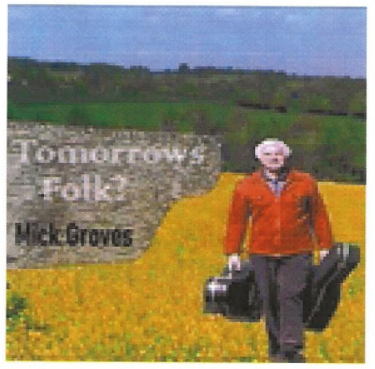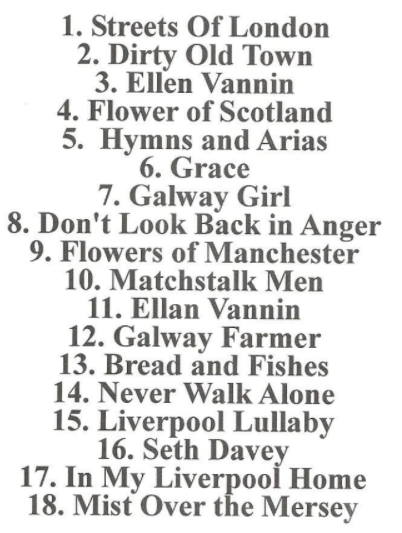 This weekend off to The Summer Solstice in Hull for a show n Saturday.
Then on to Lowestoft for Folk East.
Followed by International Beer Fest. in Olympia London on 8th Aug and Orpington Folk on 9th.
The Spinners Legends will be let out again soon.
Confirmed dates are at the moment in May but more to follow in London, Orpington, Hull and Lowestoft.
On the 18th and 19th May we return to the Liverpool Philharmonic MusicRoom. Where we will bring forth each evening more Spinners favourites. Details on times and tks.
from the Phil website.
Been having fun  with my fellow Spinners Legend Hughie Jones. We have had sellout nights not only at Liverpool and  Exeter but more recently Orpington Folk Club in September and The Palace Hotel, Buxton in October.
At Buxton we were the special weekend guests of the Houghton Weavers a fine band. At this event we were able to launch our new double disc CD 'SPINNERS LEGENDS' which is a recording made over the two nights at the Philharmonic Music Room in Liverpool in May . Further info about the CD will be available on this site shortly.
Mick & Hughie with Ace Bass John McCormick are back at
Countess Wear New Village Hall, Exeter on 16th June 2018.
Tkt.Info attached.
The year began in January with sweet and sour.
Sweet: a visit to Liverpool at Hugh and Chris Jones Folk Club opening night at the Cross Keys (every Tuesday) followed by a wonderful singing send off, at the same venue, for (the sour bit) being the death of Stan Francis at 91yrs.
Stan was a original member of the Spinners Folk Club who found fame through his guitar making skills. He made unique 12str. guitars for a host of stars inc. Pete Seeger, Mick Jagger, Tom Springfield etc.
Now its back to work with the usual round of the local folk clubs in Exeter and gigs away.
March15th.
7.30pm. Philleigh Folk @ the Roseland Inn, Philleigh nr Falmouth, Cornwall.
Info. & Tkts. E-mail: ardowr@gmail.com
May 19th & 20th.
Special two nights with LIVERPOOL LEGENDS @ the LIVERPOOL PHILHARMONIC MUSIC ROOM.
Who Are THEY ?
They are of course Those of us that are left standing HUGHIE JONES & MYSELF with our bass supremo JOHNNY MAC and guest multi instrumental virtuoso KEITH PRICE.
Sat. 19th. Sold Out
Info on Sunday 20th from Liverpool Philharmonic .
Mick will be doing his usual Christmas show @ Countess Wear New Village Hall On Sat. 16th Dec @7.30pm.
Few Tkts available from Tally Ho Bar or SAE to Events @ 62 Exevale Road, Exeter. EX2 6LF. Chqs to countess wear village hall. or phone01392682550
Hi
Back fit and well after an Annus Horrbilis last year. Starting to get around local folk clubs soon and looking forward to Hughie coming down to join me for a gig at Countess Wear New Village Hall on Thursday 15th June en route to Falmouth Shanty Festival fundraising for the RNLI. More info to follow.
Open poster above for full details.